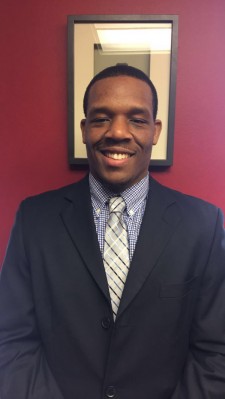 Wantagh, NY, June 29, 2017 (Newswire.com) - ​Pulse Center for Patient Safety Education & Advocacy (CPSEA) is pleased to announce the appointment of Oscar Bruce as Community Organizer with its ASK For Your Life Campaign, which is aimed at promoting racial equality in healthcare.
Bruce, 24, a Long Island native and recent graduate of Baruch College, will participate in the Campaign's outreach efforts. In time he will begin giving presentations and conducting workshops, as well as carrying out behind-the-scenes work such as contact management.
"I want to be on the right side of history: the side that stood up for the people who needed the help."

Oscar Bruce, Community Organizer, ASK for Your Life Campaign
Creation of the Community Organizer position was made possible by a grant from the Long Island Unitarian Universalist Fund (LIUUF) designed to impact the lives of the Long Island's African-American communities and improve their healthcare experiences.
ASK For Your Life started with the emergence of health industry data documenting clear inequalities in healthcare delivery — inequalities based on (often unconscious) racial bias. It includes a number of initiatives aimed at educating people of color about their rights to quality health care, and how to get it.
"I'm a young black man," says Bruce. "I knew that there could be racial bias in health care, but [until I came in contact with Pulse/ASK] I didn't know there was real data, actual studies, to prove it. I'm passionate about issues affecting the African-American community. I also like how Pulse is so inclusive. "
The word ASK represents three things any patient can and should do to improve their chances of a good treatment outcome:
Ask questions until you understand the answers
Speak up if something's not right
Know your body, your conditions, your medications and test results
Leslie Farrington, MD, Pulse Board Chair and ASK co-leader, says, "Following the ASK recommendations can empower patients to be informed and involved partners in their healthcare team. It's equally important to be aware that everyone has a right to safe, quality care that is free from discrimination."
Bruce, who majored in Public Affairs with a minor in African-American & Latino Studies, previously interned at Hunger Free America, and in the New York State Senate in Albany, and is also a spoken word artist.
Bruce concludes, "This is a movement that will really help everyone, of all ages and all walks of life. I want to be on the right side of history: the side that stood up for the people who needed the help. I see that opportunity with Pulse and the ASK For Your Life Campaign."
Source: Pulse Center for Patient Safety Education & Advocacy
Share: