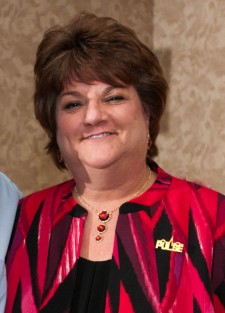 Patient safety expert Ilene Corina, head of the PULSE Center for Patient Safety Education and Advocacy, comments on the just-released report from the HHS Office of the Inspector General which gives a poor patient safety score to care provided to Medicare patients in many rehab centers.
Wantagh, NY, July 21, 2016 (Newswire.com) - On Thursday, July 21, The Office of the Inspector General of the Department of Health and Human Services released a survey report on patient safety for Medicare beneficiaries in rehab hospitals. (See also https://www.documentcloud.org/documents/2995032-HHS-Adverse-Events-RFs.html.)
The results made sobering reading: despite ongoing efforts to ensure safe care for every patient, 29% of those surveyed had experienced some form of harm while undergoing rehab. Almost half of those incidents, the report says, were clearly or likely preventable. Many patients had to be readmitted to an acute care hospital at a cost of about $7.7 million in one month.
Ilene Corina, President of the PULSE Center for Patient Safety Education and Advocacy, comments: "These results echo the findings of earlier studies that showed more than a quarter of patients in hospitals and a third in skilled nursing homes suffer some form of harm related to their care.
"Unfortunately, when such incidents happen, there is no place for people to report this information without fearing retribution from medical staff. Too often the law won't follow through and the state doesn't respond.  Patients want to be cared for and when harm becomes part of the treatment, who is there to help?
"The PULSE Center for Patient Safety and Education (formerly PULSE of NY) is working to take away the fear of reporting, and teaches families how to advocate for safe, quality care.  Medical injury can't be 'what happens to other people.' We need to talk about it."
Long Islanders can talk about it with each other and with Ilene at a Zoom video conference call on Monday, July 25 at 8:00 PM to discuss patient safety on Long Island. If you have personal experience of local patient safety issues, or insights into how we may protect patients from harm, please share them with your fellow Long Islanders. Together we can make a difference.
Participation is by invitation. Call to request yours: PULSE Center for Patient Safety Education & Advocacy, 516-579-4711. Participants may have a speaking role or simply observe, but in either case pre-registration is required by noon Friday 7/22/16. 
Source: The PULSE Center for Patient Safety Education and Advocacy
Share: