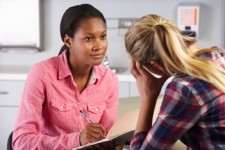 3-session course equips people to safeguard the welfare of family members under medical care.
WANTAGH, N.Y., April 11, 2018 (Newswire.com) - Pulse Center for Patient Safety Education & Advocacy (Pulse CPSEA) announces that registration is now open for its next Family-Centered Patient Safety Advocate Training.
Participants will learn about health literacy and communication, medication safety, reducing the risk of falling, preventing infections and much more. Those completing all three classes and passing an exam will earn a Patient Safety Advocate Certificate.
If you are nervous when planning to help a sick friend or family member, now you don't need to be.
Healthcare professionals and studies have long held that the best medical outcomes are reached when patients are personally involved in their care. But is it reasonable to ask someone who is sick, injured, or in need of medical treatment to act as their own advocate?
Family-Centered Patient Advocacy Training
can prepare anyone to be a patient safety advocate for one person or the whole family.
"If you are nervous when planning to help a sick friend or family member, now you don't need to be," says Pulse CPSEA president Ilene Corina. "Instead, be prepared. Family Centered Patient Advocacy trains 'regular' people about navigating the hospital and healthcare system whether there is a crisis or a planned hospital stay. Being prepared means better outcomes. Attend with your friend or a family member and learn how you can help each other while you can make sound decisions. Participants will be able to access the instructor long after the class is over for support. There is a pretest and a post-test to challenge your skills."
See what others who have taken this training say: Voices of Patient Safety.
Details:
Dates: Wednesdays June 6, 13, 20
Times: 5:45-9:00 pm
Location: 3601 Hempstead Tpke., Levittown, NY, 5th Floor
Cost: $125. ($75 per person for groups of three or more)
Registration closes when class is full or on May 23, 2018.
Register at www.pulsecenterforpatientsafety.org or call (516) 579-4711.
Source: Pulse Center for Patient Safety Education & Advocacy
Share: