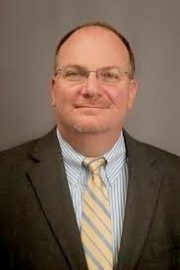 Long Island stakeholders come together April 20 to talk about patient safety.
Wantagh, NY, April 20, 2015 (Newswire.com) - For the first time on Long Island a community organization will be bringing together members of the community, leaders in healthcare, medical professionals, risk managers, malpractice insurers and personal injury attorneys in its second annual Spring Symposium to hear from David Marx, JD, an internationally-recognized safety pioneer in the practice of "Just Culture."
David began his career as a Boeing aircraft design engineer and won the International Whittle Award for the development of a human error investigation process now used by air carriers around the world. David authored the National Institutes of Health document Patient Safety and the 'Just Culture': A Primer for Healthcare Executives.
"If we don't talk about it, things will never change."

Ilene Corina, President, PULSE of NY
With medical errors now the third-leading cause of death in the United States, PULSE of NY has worked to bring all stakeholders together for an open dialogue about patient safety, and to educate the public on best practices. "If we don't talk about it, things will never change," explains Ilene Corina, President and founder of PULSE of NY.
Since 1996 PULSE has helped patients and families who have been harmed, and continues to develop educational programs.
Some noted sponsors of this event include Henry Schein, North Shore LIJ Health System, Memorial Sloan Kettering Cancer Center, Winthrop University Hospital, and Pegalis & Erickson LLC.
The event will be held at the Holiday Inn, 215 Sunnyside Blvd., Plainview, NY.
Dinner, networking and interviews start at 5:00; program begins at 6:00 PM.
For more information contact Ilene Corina on 516-579-4711.
Share: